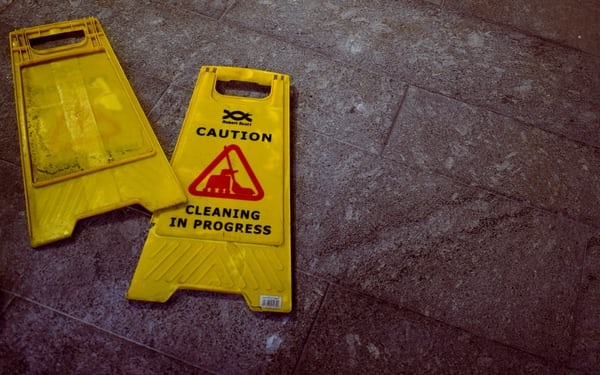 Arizona is a great place to do business. If you own a small business this information will help you understand Arizona General Liability Insurance and protect your business for liability claims that may come against you. No matter where you live and work having sufficient general liability coverage is an important part of any small business plan in Arizona.
Fast Facts About Arizona Small Business
A small business is defined as any company with fewer than 500 employees. Small business is vital to Arizona's economic well-being, accounting for more than 97% of all state employers. Of Arizona's 488,456 small businesses in 2008 (the latest data available), 106,803 were small employers, accounting for more than 47% of the state's private-sector jobs. Another 381,653 were one-person operations with no employees.
Source: SBA Arizona Small Business Profile 2011.
About General Liability Insurance for AZ Small Businesses
General liability insurance is also called business liability insurance and commercial liability insurance. This general liability insurance covers you, your Arizona business, and also your employees from financial loss resulting from bodily injury or property damage caused to others by you or your employees. A policy typically covers:
Bodily Injury – physical damage to a person other than an employee by you or an employee at a client's home or workplace.
Personal Injury – libel, slander, copyright infringement, invasion of property or privacy, wrongful eviction, false arrest are just some of the coverages covered under general liability insurance.
Property Damage – damage is done to another person's property by you or an employee.
Advertising Injury – losses caused by your advertising.
Legal Defense and Judgments – costs to defend against real and frivolous suits and judgments up to the limit of your coverage. It's important to remember this does not usually cover intentional acts or punitive awards.
Arizona Minimum General Liability Insurance Requirements
General Liability Insurance is not mandatory for businesses operating in Arizona. In other words, Arizona is a pure comparative fault state, meaning insurance adjusters and juries can adjust awards based on a comparison of the fault of all involved parties. However, the Arizona Constitution prohibits enacting laws that limit the damages a person can recover for personal injury or death. The statute of limitations for any personal injury suit and product liability is 2 years. Accidents and lawsuits (legitimate and frivolous) do happen in Arizona. If you own property or other valuable assets you would be wise to invest in sufficient commercial general liability coverage for your Arizona business to limit your risk exposure
While Arizona General Liability Insurance for small business is not mandated by the Arizona state except in certain circumstances. Individual industries may require it for licensing. Other contractors may require it to keep you from being deemed an employee of theirs.
How Much General Liability Insurance Should a Small Business Carry?
A good rule of thumb for most small businesses is between $500,000 and $2 million. However, if yours is a high-risk business such as the building trades or has a high volume of interaction with the public such as a restaurant or retail business, you should consider increasing your coverage. Note that if you operate out of your home, your homeowner's or renter's insurance has limited coverage for business liability and loss. Don't assume your homeowners' policy will cover you.
How Are Premium Costs Assessed
How much does 2 million liability insurance cost?
General liability insurance is usually not expensive. The most popular policies with 2 million liability insurance cost less than $1,000/year. The cheapest 2 million liability insurance is for Janitorial services and can cost $382 in a year.
Arizona general liability insurance premiums can be different. It based on a number of factors including the types of service or products you provide, the number of people you employ, how long you've been in business, and your claims history. Coverage is typically capped at a specific dollar amount for your policy period.
Other Insurance to Consider for Your Arizona Small Business
Mandatory
Work comp is required when you have one or more employees who are not a direct family member. Arizona requires that anyone who employs one or more persons, whether full or part-time, carry workers compensation insurance. Coverage is optional for domestic servants. Sole proprietors with no employees are not required to carry workers' compensation.
Also, Arizona requires that all drivers carry minimum automobile insurance. To clarify, if you use your car or truck for business, it is recommended that you purchase a commercial vehicle insurance policy.
Optional
Employee Disability Insurance
Business owner Package (BOP)
Employment Practices Liability (EPLI)
Professional Liability
Product Liability
Business Owners Package (BOP)
Commercial Property insurance
Errors and Omissions (E&O)
We hope, this information will help you understand Arizona General Liability Insurance, so you can protect your business and your personal assets from legal claims and settlements that can spell financial ruin.
Whether you work in Phoenix, Buckeye, Mesa, Scottsdale, Tempe or anywhere else in the Grand Canyon State, having sufficient general liability insurance coverage is an important part of any small business plan in Arizona.
Call us! Our agents will help you with your liability insurance. Our agency and agents licensed by the Arizona Department of Insurance, so you can trust us.