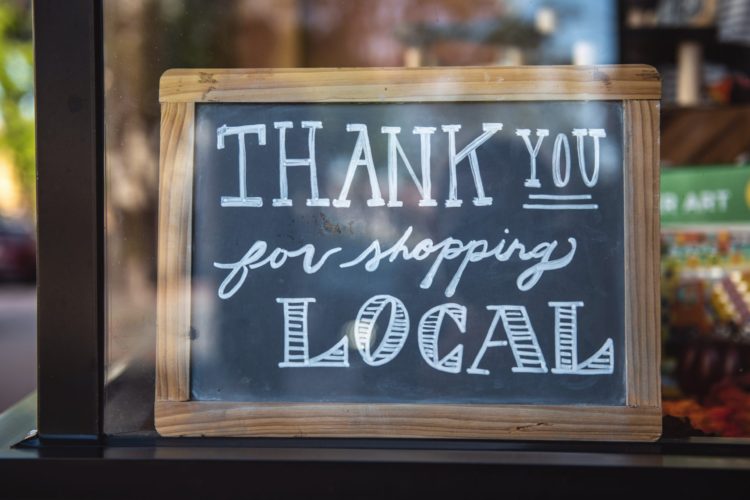 If you are searching Google for "Small Business Insurance Near Me" for your Arizona business – you are in the right place. Greg Ganyo is the owner of this independent agency and one of the most experienced small business insurance agent in Arizona. 36 years of experience will be working for YOU! He really can protect your business from numerous business risks. What exactly is covered and how insurance for small business work – this subject can be discussed face-to-face with Greg.
Why Is Small Business Insurance Different from Standard Business Insurance?
Rather than getting different kinds of insurance policies individually, a small business can opt for a complete package sometimes called a BOP or Business Owners Package which comes with the security of multiple coverages specific to your industry. It makes the process convenient for smaller businesses.
Types of Insurance for Small Business
Commercial Property Insurance
For the property or building owners, this insurance type works adequately as it enables you to have a cover against the odds of a fire, vandalism, theft, smoke, or other damages. It could also complement business disruption loss to protect your earnings.
Business owner's policy (BOP)
It is near all-inclusive coverage which provides comprehensive protection against all the aspects including business interruption, property insurance, crime, and so forth. As per the specific company's needs, the policy could be altered as well.
Commercial Auto insurance
As the name depicts, it is ideal for safeguarding your vehicle as a company. Also, it is no limit to protecting vehicles that carry the workers or even work-related equipment.
Worker's Compensation
It provides insurance to employees who are injured on the job. This type of insurance provides wage replacement and medical benefits to those who are injured while working. In exchange for these benefits, the employee gives up his right to sue his employer for the incident.
Professional Liability Insurance
Also known as Errors and Omissions Insurance. The policy provides defense and damages for failure to or improperly rendering professional services. Your general liability policy does not provide this protection.
Data violation or Cyber
If a business happens to store important and confidential data on its computers and it has a threat to be stolen that could be protected against a potential loss of information as well.
Coverage for Licensed Professionals, Business Entities & Commercial
Property Assets
Basically, under business insurance, numerous kinds of insurance types are covered. In comparison to personal insurance, business insurance has much more & wider categories. Similarly, your level of information about your personal insurance will potentially help in the selection of commercial insurance. In case if you are a novice and do not have any prior experience of commercial insurance, then seeking assistance from a licensed agent is worthy enough as there are a plethora of insurance products that you could choose from.
Choosing your option
Conventionally, you will opt for any kind of insurance policy from a simple business policy, varying from BOP, professional coverage, or more. A business owner's policy (BOP) is the most common policy for small businesses, according to the Insurance Information Institute. Also, there are varied complicated policies including worker's compensation or fire insurance for small businesses as there are numerous hazards that could come across a business regardless of its size.
No matter what your small business is involved in. We know you want to be sure it will protect all of your possible claims issues.
We do that by working with some of the top program administrators in the country to offer specialty programs that give you the protection you need for the industry you are in.
What do I need for Business Insurance?
If you have a question: "What Do I need for Business Insurance?" The answer is simple. You just need to give us some basic information:
the risk Business Name,
Full Address,
Phone Number and Email
Years in Business (or years of experience if it is a newly established business),
Legal Entity,
Annual Sales,
both Full Time and Part-Time Employees.
To quote a WC we would also need the FEIN, WC classes, and payroll totals.
Let us help you find out more about the solutions we offer and you need no matter what industry you are in.
Related links
If you'd like to learn more about this type of insurance, browse our FAQ Commercial Insurance. Also, you can visit the Insurance Information Institute website. They provide a breadth of educational material to help increase public understanding of insurance.
We are happy to be your small business insurance agent in the Buckeye AZ and Phoenix AZ area, also including Apache Junction, Avondale, Benson, Bisbee, Bullhead City, Camp Verde. Also, Carefree, Casa Grande, Cave Creek, Chandler, Chino Valley, Clarkdale, Clifton. Colorado City, Coolidge, Cottonwood, Dewey-Humboldt, Douglas, Duncan, Eagar, El Mirage. Also, Eloy, Flagstaff, Florence, Fountain Hills, Fredonia, Gila Bend, Gilbert, Glendale, Globe, Goodyear, Guadalupe, Hayden, Holbrook, Huachuca City, Jerome, Kearny, Kingman, Lake Havasu City, Litchfield Park, Mammoth, Marana, Maricopa, Mesa, Miami, Nogales, Oro Valley, Page, Paradise Valley, Parker, Patagonia, Payson, Peoria, Pima, Pinetop-Lakeside, Prescott, Prescott Valley, Quartzsite, Queen Creek, Safford, Sahuarita, San Luis, Scottsdale, Sedona, Show Low, Sierra Vista, Snowflake, Somerton, South Tucson, Springerville. Also, St. Johns, Star Valley, Superior, Surprise, Taylor, Tempe, Thatcher, Tolleson, Tombstone, Tucson, Tusayan, Wellton, Wickenburg, Willcox, Williams, Winkelman, Winslow, Youngtown, Yuma