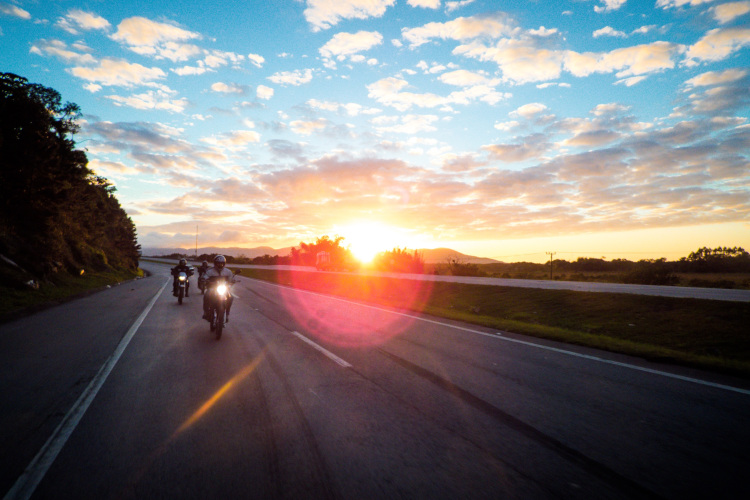 Whether you're enjoying a beautiful Arizona spring-time ride, or have your motorcycle stored and waited for you in garage, motorcycle insurance policy is protecting you and your bike. You can find here the answers for Motorcycle Insurance FAQ. If you still have some not answered questions – our friendly insurance agents will answer them and explain all of your options.
Is my safety gear covered in the event of an accident?
Most carriers now offer coverage for safety equipment including helmets, gloves, jacket, eye protection, and boots, some at no additional charge. It's important that you review the coverage terms as there may be specified limits to this coverage, for instance, a company may offer coverage up to $1,000 as standard coverage.
I race my motorcycle, does my policy cover me during the race?
Many carriers exclude coverage when racing, taking part in time trials, or speed testing. While some carriers may exclude coverage during these activities, some carriers won't offer any coverage to the individual at all if these activities take place. It's important that you let your agent know before writing the policy to ensure they're able to place you with the proper insurance carrier.
Can I save money by taking a motorcycle safety class?
Insurance carriers strongly support and recommend taking safety courses to improve your motorcycle handling skills and safety knowledge. Many carriers also offer discounts to those who have recently or actively take safety courses.
I have custom saddle bags on my motorcycle, are they covered in the event of an accident?
Custom parts & equipment coverage is available to endorse onto the policy which extends coverage to your saddle bags in the event of an accident. It is important that you review the coverage form specific to the carrier as they may or may not include coverage for the contents within the bags. Certain carriers automatically include $1,000-$3,000 in coverage when full coverage is purchased.
Is there coverage for my guest rider/passenger in the event of an accident?
In most states, guest passenger liability is mandatory on all street bikes, and optional for off-road bikes. Guest passenger liability helps cover the cost of hospital bills and medical care in the event you're at fault for the accident that has caused the injury. It is similar to bodily injury liability, but specifically for a guest passenger.
Read more about "What You Need to Know About Protecting Your Ride", the article has been provided by Insurance Information Insitute.