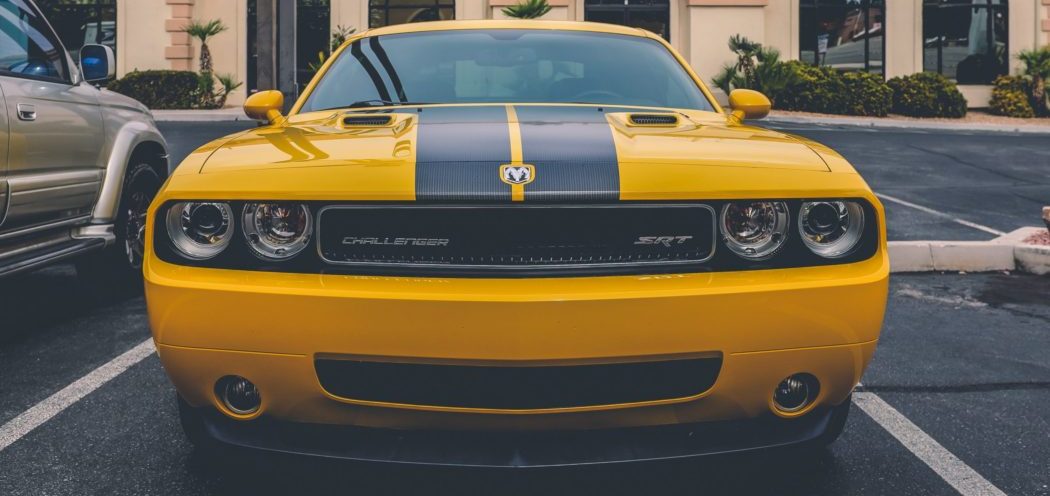 We offer the most competitive insurance rates for cars, including Arizona State Minimum Car Insurance, which has been increased to 25/50/15 on July 1, 2020. The 365 days claims service made for your peace of mind when life is not giving you the best shot. As soon as you have your Arizona car insurance quote, you will realize how convenient and simple the process we put forward it easy for you to get great coverage and pricing from multiple carriers.
Insurance Coverage for Car in Arizona
Required coverages
Arizona State Minimum Car Insurance
Arizona State Minimum Car Insurance increased from 15/30/10 to 25/50/15 effective July 1, 2020. It is the law for everyone in Arizona – no exceptions.
$25,000 bodily injury liability coverage per person,
$50,000 bodily injury liability coverage per incident
$15,000 property damage liability coverage per incident.
Any customers renewing or reissuing their insurance for car (if they have previous Arizona State Minimum Car Insurance) after July 1st will automatically renew or reissue with those new limits.
Arizona auto liability limits have not been increased since 1972 – the average new car costs $3,500 back that days. The Arizona legislature decided to increase the limits last year before the COVID pandemic so this is just bad timing. Please contact your representative or our agency for any questions or concerns (623) 439-2525
However, even these raised new limits we do not recommend it for proper protection in case of a claim.
Optional Coverage
Below is a brief list of some of the most common optional insurance coverages for cars that we provide for an additional layer of security.
Comprehensive
Collision
Towing and Labor
Rental Coverage
Customized parts and equipment
Auto loan/lease
Medical, and funeral services payments
Uninsured motorist bodily injury & Underinsured motorist bodily injury.
A few of these covers need comprehensive & collision insurance as primary on the Arizona Car Insurance policy in order to be added.
Preferred Coverage
Bodily Injury: $100,000 per person //$300,000 per accident
Property Damage: $100,000 per car accident
UM / UIM: $100,000 per person /$300,000 per accident
Medical: $2,000
Comprehensive: $500 deductible $0/glass deductible
Collision: $500 deductible
Rental Reimbursement: $30/day up to 90 days
Roadside Assistance
Recommended Coverage
Bodily Injury: $250,000 per person /$500,000 per accident
Property Damage: $100,000 per car accident
UM / UIM: $250,000 per person //$500,000 per accident
Medical: $5,000
Comprehensive: $1000 deductible $0/glass deductible
Collision: $1000 deductible
Rental Reimbursement: $50/day up to 30 days
Roadside Assistance
Car Insurance Statistics in Arizona
Drivers with no auto insurance in Arizona
As per the research study of the Insurance Research Council indicates, 10.6% of drivers in Arizona have not insurance for cars by the year 2012 which is just below the national average of 12.6%. Nevertheless, many states require either uninsured or underinsured motorists to assist insured drivers from bearing the cost of an accident with uninsured/underinsured motorists.
Proof of Insurance Law
In Arizona state, the drivers need to carry proof of insurance for car, like insurance ID cards while they are driving. You can also show Digital proof by using your gadgets like smartphones or tablets.
What is covered by your Arizona Car Insurance?
Liability: It is the legally required amount of injury coverage, and covers your bodily injury to others if you're at fault for an accident. The property damage portion also covers the other driver's fees and car repairs when you are at fault. It does not cover repairs to your car. But, this is covered by Comprehensive and Collision.
Collision: This covers repairs to your vehicle in case of a collision with another automobile or inanimate object, like a mailbox or a pothole.
Comprehensive: This covers most everything else which can happen to your automobile: fire, wild animal collisions, vandalism, and malicious mischief. It's often called "other than collision."
Other alternatives for more considerable coverage:
Uninsured/Underinsured motorist: This covers repair and liability charges which might be greater than the other person's car insurance limits cover.
Medical payments: This covers clinical bills that pass over what your liability insurance covers. If you don't have health coverage this is the primary coverage. Unless you are working then the business's Work Comp is primary.
Rental vehicle: This covers rental car charges even as your vehicle is being repaired after an accident or a breakdown.
Road service/Roadside assistance: This covers emergency tows; battery jump as needed to get you back on the road to your destination.
Factors affecting your Car Insurance Rate
As known, there are several factors that contribute towards your car insurance rate, these include:
vehicle age
make and model
accident history & lapses of coverage
the history of other drivers on your registered vehicle & insurance policy
the garaging location of your car
Substitute Car Insurance AZ Options
If you find it difficult to find a suitable insurance cover due to your driving history or any other identical reason, contact us and we will sort it out for you. Arizona car insurance is "must-have".
When you get a free Arizona car insurance quote, you'll see how simple and hassle-free to work with us and have The Best Arizona Car Insurance. We promise it!
Related links
The Arizona Department of Transportation This official site can help with your licensing and vehicle registration needs.
In addition, if you have any questions regarding your personal insurance for car, you can browse our FAQ Personal Auto.
Serving the Buckeye AZ and the Phoenix AZ area. Also including Apache Junction, Avondale, Benson, Bisbee, Bullhead City, Camp Verde, Carefree, Casa Grande, Cave Creek, Chandler, Chino Valley, Clarkdale, Clifton, Colorado City, Coolidge, Cottonwood, Dewey-Humboldt, Douglas, Duncan, Eagar, El Mirage, Eloy, Flagstaff, Florence, Fountain Hills, Fredonia, Gila Bend, Gilbert, Glendale, Globe, Goodyear, Guadalupe, Hayden, Holbrook, Huachuca City, Jerome, Kearny, Kingman, Lake Havasu City, Litchfield Park, Mammoth, Marana, Maricopa, Mesa, Miami, Nogales, Oro Valley, Page, Paradise Valley, Parker, Patagonia, Payson, Peoria, Pima, Pinetop-Lakeside, Prescott, Prescott Valley, Quartzsite, Queen Creek, Safford, Sahuarita, San Luis, Scottsdale, Sedona, Show Low, Sierra Vista, Snowflake, Somerton, South Tucson, Springerville, St. Johns. Also, Star Valley, Superior, Surprise, Taylor, Tempe, Thatcher, Tolleson, Tombstone, Tucson, Tusayan, Wellton, Wickenburg, Willcox, Williams, Winkelman, Winslow, Youngtown, Yuma, and more.