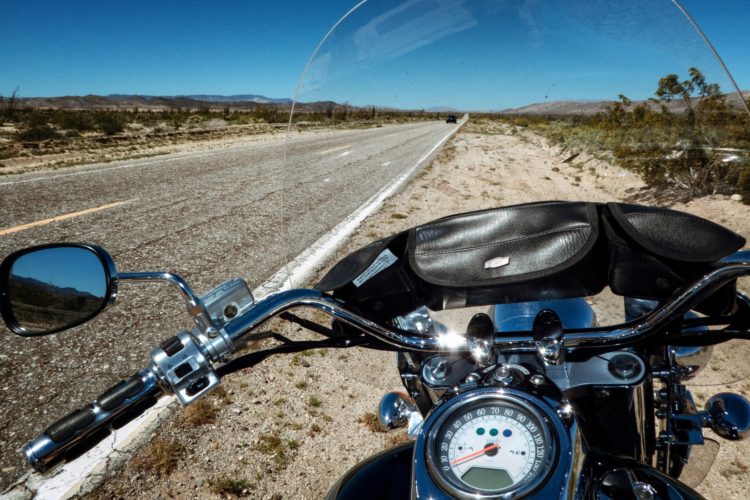 If you are one of the many Arizona motorcycle riders you are clearly not alone. A weekend ride to Sedona could leave you with severe consequences if you don't cover yourself properly and do not have the right Arizona Motorcycle Insurance. With all the see motorcycle postings there are still far too many that are not seen and will need help from their insurance for repairs, liability costs, and medical costs.
Who needs Motorcycle Insurance
It seems reasonable that if you own a bike you would also have to insure it to operate on the roads. You have a responsibility to you your family and friends that may ride with you and to the other drivers on the road. While accidents happen every day it is also obvious that an accident on a motorcycle is bound to be far more disastrous for the bike and its riders than to the auto.
In 2017, 5,172 motorcyclists died in motorcycle crashes, according to the National Highway Traffic Safety Administration (NHTSA). It is 27 times more likely than passenger car occupants to die in a crash per vehicle mile traveled.
What exactly does Motorcycle insurance cover?
It has the same coverages that you might expect when buying auto insurance. Bodily injury coverage again being the main coverage required by law to be on the road. Uninsured and underinsured are also important as you are more likely to sustain a medical injury on a bike and these are protection for you in case they do have too little or no coverage. Comp and collision and also standard coverages for the damage to the bike itself. Last and not least is medical coverage. This can be important especially when there are severe issues that may not be covered by your health plan.
Arizona State Minimum Coverage
Arizona increase Auto Liability minimum limits from 15/30/10 to 25/50/15 effective July 1, 2020.
Bodily Injury: $25,000 per person /$50,000 per accident
Property Damage: $15,000 per accident
It is not necessary to carry uninsured/underinsured motorist coverage but it is strongly recommended. Additional coverage such as medical, comprehensive, collision, roadside, and custom parts coverage are optional and can be added to any motorcycle insurance policy.
Recommended Coverage for Motorcycle Insurance
Bodily Injury: $100,000 per person //$300,000 per accident
Property Damage: $50,000 per accident
Uninsured/Underinsured Motorist: $100,000 per person //$300,000 per accident
Medical: $5,000
Comprehensive: $500 deductible
Collision: $500 deductible
Custom Parts/Equipment: $2000
Roadside Assistance
Pricing Factors
While the normal items you might expect will affect rates for you like accidents, tickets, and experience. There are also additional items like the type of bike, how many cc's or the power of the bike. Customization can also be a factor. Another factor is the Association (American Legion Riders, Indian Riders Group, Star Society, and others). Also important that the listed bike has been continuously insured in the previous 12 months. Very important that the motorcycle is locked in a secured structure overnight. Recovery Device and Anti-Lock Brakes is another which can affect rates. Keep in mind: many companies are now bundling coverage and giving you discounts not just on the bike when you insure multiple lines of business but also back to the home and auto. Be sure to ask if you are getting this discount when you shopping for  Arizona Motorcycle Insurance.
Serving the Buckeye AZ and Phoenix AZ area, including Apache Junction, Avondale, Benson, Bisbee, Bullhead City. Camp Verde, Carefree, Casa Grande, Cave Creek, Chandler, Chino Valley, Clarkdale, Clifton, Colorado City, Coolidge. Cottonwood, Dewey-Humboldt, Douglas, Duncan, Eagar, El Mirage, Eloy, Flagstaff, Florence, Fountain Hills, Fredonia, Gila Bend, Gilbert, Glendale, Globe, Goodyear, Guadalupe. Hayden, Holbrook, Huachuca City, Jerome, Kearny, Kingman, Lake Havasu City, Litchfield Park, Mammoth, Marana, Maricopa, Mesa, Miami, Nogales. Oro Valley, Page, Paradise Valley, Parker, Patagonia, Payson, Peoria, Pima, Pinetop-Lakeside, Prescott, Prescott Valley, Quartzsite, Queen Creek, Safford, Sahuarita. San Luis, Scottsdale, Sedona, Show Low, Sierra Vista, Snowflake, Somerton, South Tucson, Springerville, St. Johns, Star Valley, Superior, Surprise, Taylor, Tempe, Thatcher, Tolleson, Tombstone, Tucson, Tusayan, Wellton, Wickenburg, Willcox, Williams, Winkelman, Winslow, Youngtown, Yuma.