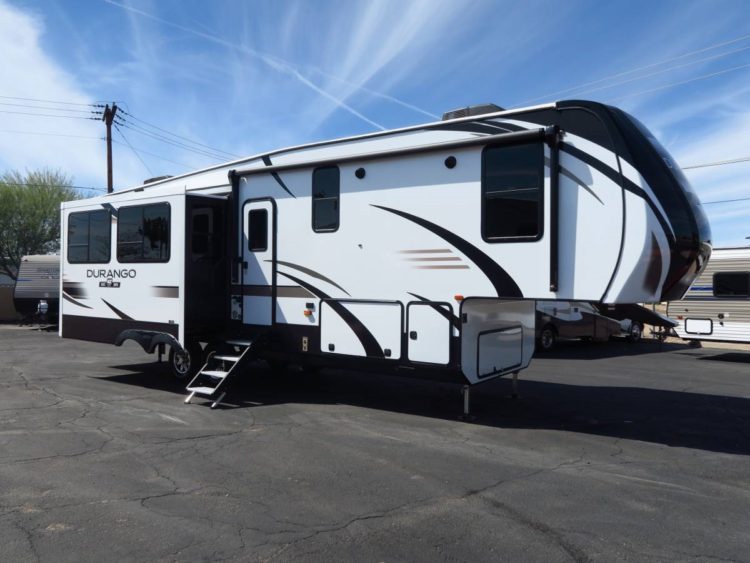 RV Insurance/Recreational vehicle Insurance protects our bigger toys like an auto insurance policy does but can add some of the protections afforded by the home insurance as well.
Your recreational vehicle needs more protection than either the auto or home. So be sure to ask our agents how this RV/motorhome/camper insurance coverage will better protect you and your family while out and enjoying the countryside.
Primary Motorhome/Camper/RV Insurance components
Liability Coverage for bodily injury and property damage: this part of RV insurance covers you when you are on the receiving end of a lawsuit when you are the cause of an accident. All state requires a minimum amount although the amount varies from each state.
Comprehensive Coverage: this is an optional coverage that includes theft, property damage, fire, and other non-accidents occurrences such as wind and hail.
Uninsured/Underinsured Motorist Coverage, This is where your coverage pays for any damages or repairs in case you get hit by someone who does not have auto insurance or a hit and run situation.
Collision Coverage. As the name implies, if you are involved in a crash with another vehicle either you crashed into another car or another collide with you. This insurance covers the damages to your motorhome.
Personal injury protection: some states require this type of insurance. It covers any medical care your passengers or you need irrespective of who is at fault. You would also need this for a Motor home as opposed to a trailered rig.
Injury towing and road service can also be purchased.
Home Insurance-related coverages
Personal property: although this is optional coverage. Your personal belongings that are inside your RV are insured such as clothing, suitcases, and electronics, and so on.
Built-in accessories/distinctive features plan: this part of camper insurance protects pieces of equipment like Television antennas, generators, water pumps, awnings, refrigerators, and satellite dishes. However, this service is a standard procedure for some while it is an optional service for others.
Arizona State Minimum Coverage
Arizona increases Auto Liability minimum limits from 15/30/10 to 25/50/15 effective July 1, 2020.
Bodily Injury: $25,000 per person /$50,000 per accident
Property Damage: $15,000 per accident
Arizona does not require that you carry uninsured/underinsured motorist coverage though it is strongly recommended. Additional coverage such as medical, comprehensive, collision, roadside, and personal effects are optional and can be added to any RV/Motorhome/Camper insurance policy.
Recommended Coverage for your Recreational vehicle
Bodily Injury: $250,000 per person //$500,000 per accident
Property Damage: $100,000 per accident
Uninsured/Underinsured Motorist: $250,000 per person //$500,000 per accident
Medical: $2,000
Comprehensive: $500 deductible
Collision: $500 deductible
Personal Effects: $10,000 – $60,000
Roadside Assistance
RV insurance class and why it matters
When looking for insurance for a motorhome, you should know that pricing is affected by the class and the value of the vehicle. Motor home insurance is often most expensive, and are divided into three categories: Class A, B, and C
Class A recreational vehicles, generally the biggest vehicles and the most expensive. They are often built on a chassis used in buses or trucks.
Class B motor homes are what we generally describe as campers or vans and have more reasonable pricing.
Class C are mid-sized RVs, and insurance prices generally fall between the other two classes.
Does my vehicle qualify for RV insurance?
For instance, RVs often must have all of the following permanently installed to qualify for a policy through an Esurance partner:
Cooking appliances
Bathroom
Refrigeration
Self-contained heating and/or air conditioning
Drinkable water supply
110–125-volt electric system
Get protection before you ride. Making sure you have the right coverage for each of these classes of RV is important of course and placing it with the right company and getting the appropriate discounts will save money and add to your experience.
Call us and find out what Motorhome/Camper and RV insurance covers and get an affordable insurance quote.
Related links
If you'd like to learn more about RV insurance, please browse our RV FAQ